Dr. Umar Saif is Pakistani Internet Entrepreneur, computer scientist, professor and Business Magnate. He is currently serving as CEO of "SurveyAuto", Chief Investment Officer of Khudi Ventures and the Chief Digital Officer of the Jang Group. He has extensive experience in academia, management, consulting and entrepreneurship in the IT sector. Dr. Saif received his academic training from LUMS, Cambridge and MIT. He did his BSc (Hons) from LUMS (1998), PhD from University of Cambridge (2001) and Post-Doctorate from MIT (2002)
He is also serving as an advisor to the United Nations Development Program in Pakistan.
After studying computer science at the Lahore University of Management Sciences (LUMS), Saif received his doctorate from the University of Cambridge at the age of 22. He then moved to the Massachusetts Institute of Technology where he did his postdoc. He returned to Pakistan in 2005 and joined LUMS where he taught as an associate professor of computer science between 2006 and 2013.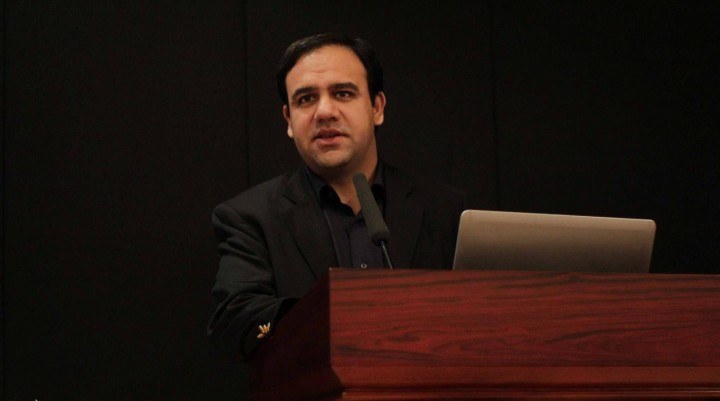 In 2011, Saif was appointed as chairman of the Punjab Information Technology Board (PITB) and also became a cabinet member in Government of Punjab. During his tenure as Chairman of PITB (2011 – 2018), he founded Pakistan's first technology incubator, Plan 9 and carried out 300+ projects. At the same time, he served as the founder and Vice-Chancellor of the Information Technology University (ITU) from 2013 to 2018.
SurveyAuto is specialized digital platform to gather and collect reliable data from the field, especially in the developing countries. The platform combines recent advances in Artificial Intelligence (machine learning) with smartphone applications to collect high quality data. SurveyAuto uses machine learning techniques on satellite imagery to accurately identify survey targets, tracks and monitors enumerators in real-time using smartphone applications, and uses speech and image analysis to automatically analyze the quality of stored data.
SurveyAuto also uses Machine Learning to identify Survey targets. Its machine learning platform utilizes Satellite Imagery and Hyperspectral imagery to identify houses, buildings, farm lands, water bodies and road structures. Combining this data with publicly available maps, SurveyAuto is able to zoom-in to exact survey targets without the need for an expensive on-ground micro-census or a pre-survey
YouTube Videos / Interviews
What's Happening on Twitter Profile