Shifa International Hospital has started the trial of the COVID-19 vaccine. The hospital has announced to invite volunteers to be part of this global multicenter, randomized, double-blind, placebo-controlled, adaptive designed Phase III clinical trial.
The vaccine is named Recombinant Novel Coronavirus Vaccine Adenovirus Type 5 Vector (Ad5-nCoV) and has been developed by CanSinoBio and Beijing Institute of Biotechnology China. For these vaccine trials, Shifa International Hospital enjoin with the National Institute of Health Pakistan, CanSino Biologics, Inc. China. and four other centers.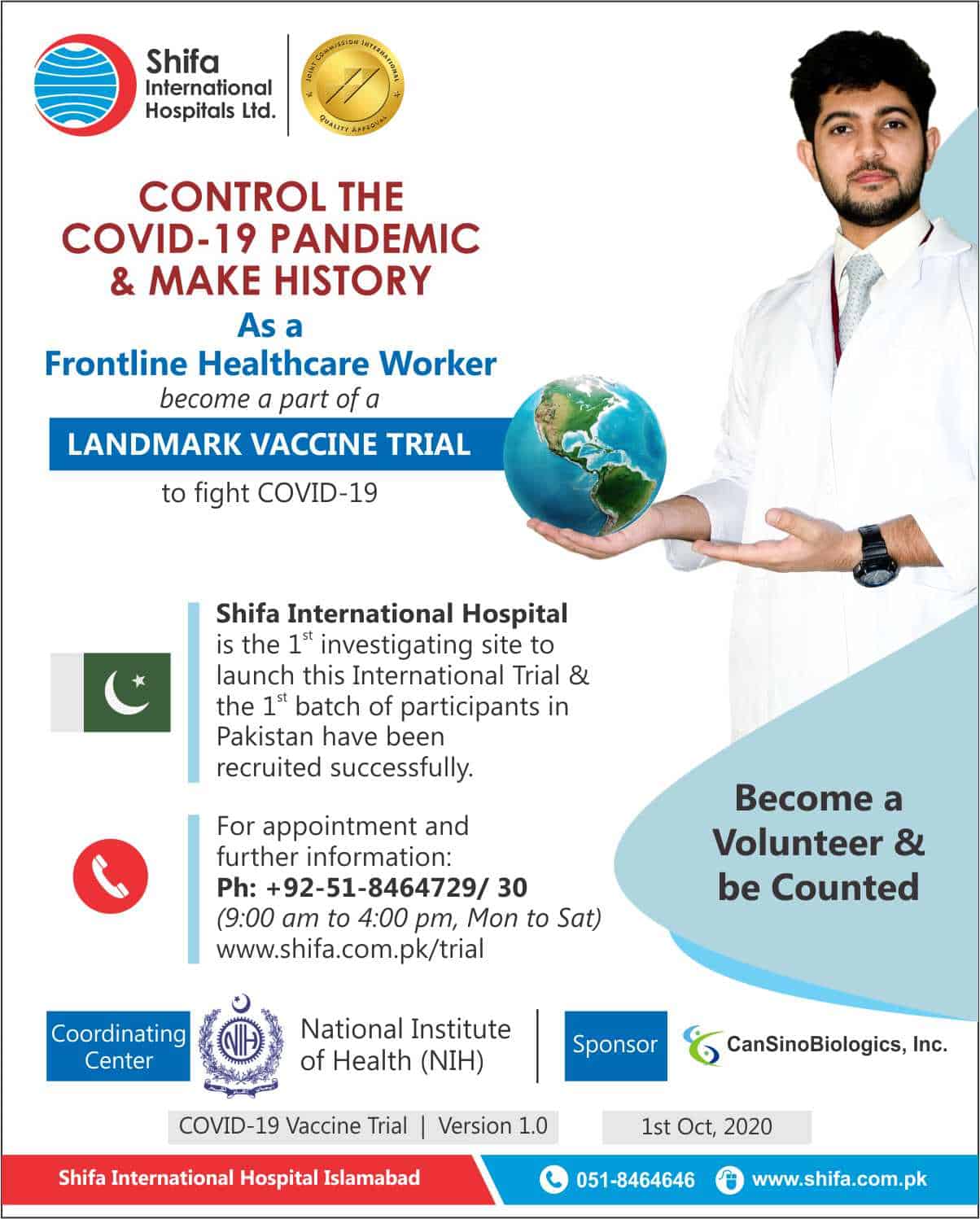 Pakistan is among 7 countries that will carry out the Phase III trial in compliance with National and International Ethical & Regulatory Guidelines. Shifa International Hospital has launched the trial through its site and has recruited the first batch of participants in Pakistan for it.
Shifa International Hospital also invites volunteers from other institutes to be part of this International Vaccination trial. This clinical trial will evaluate the effectiveness, safety, and immunogenicity of corona virus trial vaccine.
Shifa International Hospital has requested to participate in the Corona Virus Vaccine Trial as your cooperation is important for to fight this COVID-19 pandemic. Interested volunteers can feel free to contact at the 051-8464729 / 30  for registration and/ or any further information.
For more detail, please visit Shifa International Hospital page